Think of an entrepreneur that deserves to be celebrated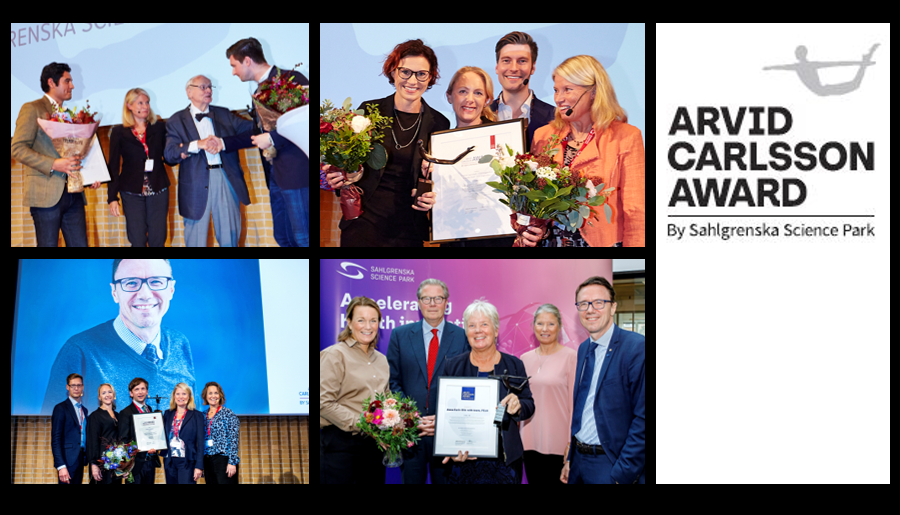 Nominate your candidate for the 5th Arvid Carlsson Award by Sahlgrenska Science Park. The winner will be recognized at the virtual life science event Park Annual on 7 October 2021.
Innovation and knowledge in conjunction with good entrepreneurship is tributed when Sahlgrenska Science Park is awarding a prize in Nobel laureate Arvid Carlsson's honour.
Anna-Carin Olin with Team PExA won the award in 2020. On 7 October she will hand over the trophy to the new award winner at the 16th Park Annual.
Nominate your candidate
What the jury is looking for
The prize is awarded to an entrepreneur who drives development forward for people's health and welfare.
The ambition is to give recognition and honour to promising and future entrepreneurs in academia, healthcare and industry to stimulate continued learning and networking in the global arena that is life science.
The jury consists of members from the board of Sahlgrenska Science Park as well as representatives from the industry and academia.
About Arvid Carlsson
Arvid Carlsson was awarded the Nobel Prize in medicine in 2000 for his discoveries concerning neurotransmitters in the nervous system. In addition to a key role in research and medicine, he was also a true entrepreneur, active in Sahlgrenska Science Park's community for many years.
"I am very happy and proud to name an award that strengthens and celebrates innovation and entrepreneurship while paying attention to the importance of constant competence development," said Arvid Carlsson when the award was established in 2017.